Rice
Edmund Rice (c. 1594 – 3 May 1663), was an early immigrant to Massachusetts Bay Colony born in Suffolk, England. He lived in Stanstead, Suffolk and Berkhamsted, Hertfordshire before sailing with his family to America. He landed in the Massachusetts Bay Colony in summer or fall of 1638, thought to be first living in the town of Watertown, Massachusetts. Shortly thereafter he was a founder of Sudbury in 1638, and later in life was one of the thirteen petitioners for the founding of Marlborough in 1656. He was a deacon in the Puritan Church, and served in town politics as a selectman and judge. He also served five years as a member of the Great and General Court, the combined colonial legislature and judicial court of Massachusetts.

Edmund Rice's rough birth date of 1594 is reckoned from a 3 April 1656 court deposition in Massachusetts in which he stated that he was 62 years old. His likely birthplace, somewhere in Suffolk in East Anglia, is found through the town of his marriage and of his earliest children's births. Many of the church records from 1594 in Suffolk are lost, so any record of his birth or the names of his parents or any of his forebears is unknown.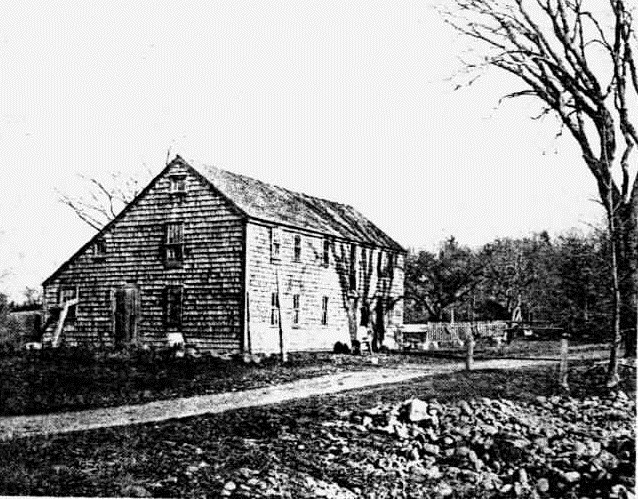 Edmund Rice was particularly successful in his own real estate transactions. After selling his 4 acres (16,000 m2) of land and homestead near the Sudbury meetinghouse on 1 September 1642 to John Moore, Rice established his residence on 13 September 1642 on his 20 acres of land abutting Henry Dunster's farm near the Old Connecticut Path in southeastern Sudbury.[49] Within a year, Philemon Whale and Thomas Axtell, former town mates and kin from Berkhamstead, England established their homesteads on adjacent lots nearby. In October 1643 Rice sold Philemon Whale 9 acres (36,000 m2) of land and a house near the Old Connecticut Path in southern Sudbury and also that same month he sold 6 acres (24,000 m2) of adjacent land to Thomas Axtell. But only three years later on 6 May 1646, Rice, along with his son Edward Rice and Philemon Whale, administered the estate of the deceased Thomas Axtell and he purchased back the land from the estate shortly thereafter.[50][55] On 8 April 1657, Rice purchased the 200 acres (810,000 m2) "Jennison Farm" in the southeastern part of Sudbury. And by 1659, Rice had acquired about 600 acres (2.4 km2) of land in southeastern Sudbury (present day Wayland and Cochituate), including nine acres of land and the homestead purchased back from Philemon Whale (see image of the homestead), and the probated estate of Henry Dunster that included the former Glover family lands. The General Court made grants of land to Rice in what is now Framingham, 50 acres (200,000 m2) in 1652 and 80 acres (320,000 m2) in 1659. These lands in Framingham were passed on to Rice's son Henry in 1659, and became known as Rice's End.
Deacon Edmund Rice (1594 - 1663) and Thomasine "Tamazine" (Frost) Rice (bef. 1600 - 1654)
Edmund Rice and Thomasine (Frost) Rice migrated to New England during the Puritan Great Migration (1620-1640).
Parents of Mary (Rice) Maynard, Henry Rice, Edward Rice, Thomas Rice, Lydia (Rice) Drury, Matthew Rice, Daniel Rice I, Samuel Rice, Joseph Rice and Benjamin Rice
Benjamin Rice (1640 - 1713) and Mary (Brown) Rice (1643 - 1691)
He sued Dr. William Avery, of Boston, for malpractice. Verdict for defendant on 23 May 1685 at Sudbury, MA. (Avery's son had amputated one of Benjamin's legs due to frost bite.)
Parents of Ebenezer Rice Sr.
Ebenezer Rice Sr. (1671 - 1724) and Bethiah (Williams) Rice (1676 - 1721)
Parents of Mary (Rice) Loker, Sarah (Rice) Humphrey, Bethiah Rice, Elizabeth Rice, Katherine (Rice) Learned, Ebenezer Rice Jr., Grace (Rice) Johnson, Abigail (Rice) Bugbee and Ann Rice
Ebenezer Rice Jr. ( 21 Nov 1709 in Sudbury, Middlesex, Massachusetts Bay Colony - died about 1793 in Annapolis Royal, Annapolis County, Nova Scotiamap) and Anna Rice (1722 - 1770)
Paretns of Ebenezer Rice III, Benjamin Rice, Joseph Rice, Anna Rice, William Rice, Sarah (Rice) Fairn, Elizabeth Rice and Elizabeth (Rice) Whitman
Benjamin Fairn Sr (1753 in Dorchester, Suffolk, Massachusetts Bay - 5 May 1825 in Annapolis Royal, Annapolis, Nova Scotia, Canada) and Sarah (Rice) Fairn (1753 - 1825)
Parents of Nancy Ann (Farin) Whitman, Sarah (Fairn) Williams and William A Fairn
Oldham Armstrong Whitman and Nancy Ann (Farin) Whitman (1778 - 5 Jun 1854 in South Williamson, Annapolis, Nova Scotia)
Parents of Benjamin Whitman, Levi Whitman, Athalia (Whitman) Currell, Henry Whitman, Sarah (Whitman) Roach, Ebenezer Rice Whitman, Diadama (Whitman) McNayr, Asa Whitman, Amos Whitman and Oldham W. Whitman
John R G Currell (1801 - 1878) married Athalia (Whitman) Currell (1807 - abt. 1891)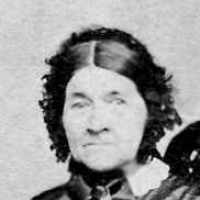 Parents of Caroline Currell, Sarah Ann (Currell) Armstrong, Louisa Jane Currell, Henry Robert Currell, James Roach Currell, John Rice Currell, Esther Maria Currell, Athalia (Currell) Nicholson, George Ryerson Currell, Charles Whitman Currell, Caroline Susan Currell and Margaret Kent Currell
Edward Armstrong (1824 -1901) married Sarah Ann (Currell) Armstrong (1829 - 1904)
Parents of Charles H Armstrong, Guilford Burton Armstrong, Lewis Armstrong, Alfred O Armstrong, Wallace R Armstrong, Ernest Howard Armstrong, Melbourne E Armstrong, Louisa J Armstrong and Rupert Otto Armstrong
Mary Beatrice Davis (1867 - 1949) married Dr. Melbourne Edward Armstrong (1866 - 1931)
Parents of Dr. Maurice Whitman Armstrong
Dr. Maurice Whitman Armstrong (1905 - 1967) married Irene Margaret MacDonald (1907 - 1988)
Parents of Sheila, Christina Margaret, Ainslie, and adopted brother John
Christina Margaret Armstrong (1937 - 2017) married James Edward Brouse (1932 - 2020)
Parents of David, Daniel, and Timothy