Steal The Breeze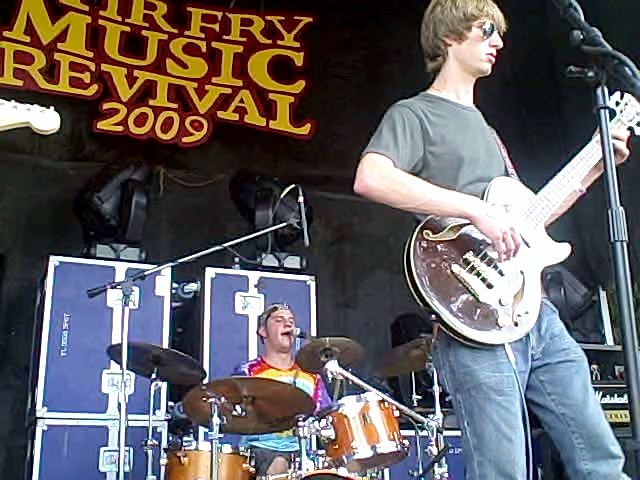 The second day of the Stir Fry Music Revival started with a crowd gathering set by Steal The Breeze. They are a young band out of Collegeville, PA that has been acquiring momentum. First as hometown heroes, then regionally and now they are gaining an inter-national audience.
It was the perfect way to start of a gray day -- Stir-Fried psychedelic jams for breakfast. Some Grateful Dead tunes, a few rousing renditions of Pink Floyd gems, but most impressive were there original songs. Not being familiar with their originals, the coversongs were good to get people up and moving. Once they got the object in motion, there was no stopping their original material from taking you for a ride.
What a nice, long and strange mental roadtrip. They played a nicely nailed set that lasted about an hour-and-a-half. They turned ordinary songs into delightfully strange jams. Was it rock-and-roll stew or Stir-fried breakfast? I do not know, but it sure hit the spot.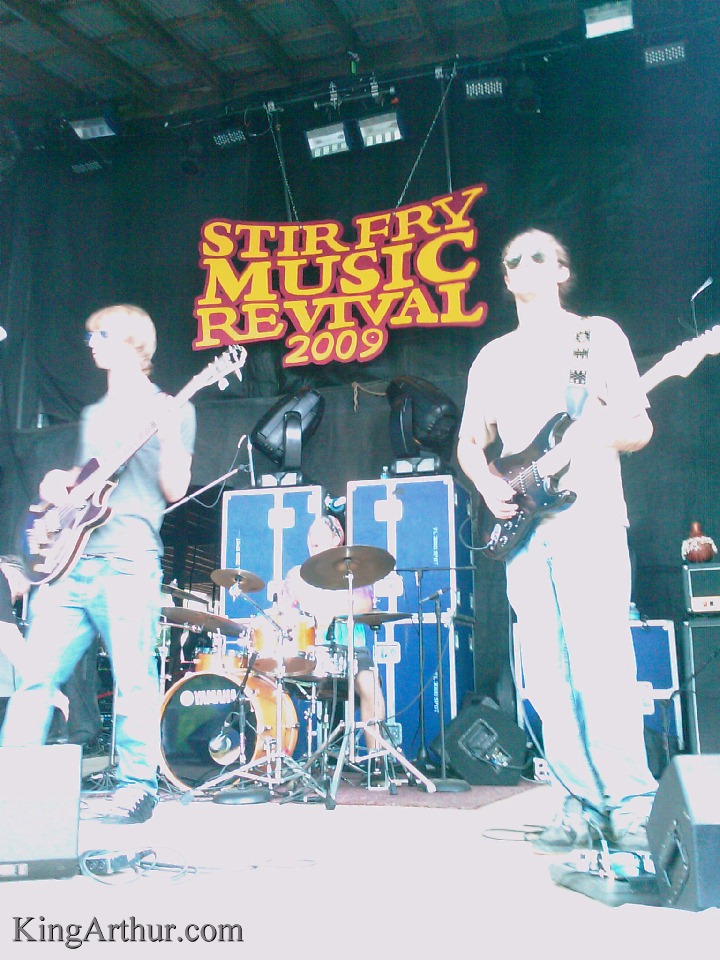 © 2009 KingArthur.com